Silk Way West Airlines teams up with cargo.one
Silk Way West Airlines, one of the leading cargo airlines in the Caspian and Central Asian region, is pleased to announce a new partnership with cargo.one, a premier air cargo booking marketplace for the air freight industry. This collaboration will provide forwarders with a rapid and user-friendly booking option, making the air cargo reservation process more efficient and streamlined than ever before. Availability for Silk Way West Airlines capacity booking with cargo.one will be launched from autumn 2023.
Silk Way West Airlines will enhance its digital presence and adhere to industry-leading standards for air cargo booking by teaming up with cargo.one, the solution preferred by forwarders across key global markets. Through this partnership, the airline will benefit from the market expertise and practical assistance of the cargo.one team to expedite digital booking of its cargo capacity.
"We are excited to team up with cargo.one, a partner that shares our commitment to providing our customers with the best possible service," said Wolfgang Meier, President and CEO of Silk Way West Airlines. "This partnership will allow us to offer our customers a seamless booking experience, whilst also streamlining our own operations. The cargo.one and Silk Way teams are collaborating very closely, and we are relying on their proven expertise to enhance our clients' buying experience and drive up our share of digital air cargo sales."
Moritz Claussen, Founder & Co-CEO of cargo.one added: "For the many thousands of agents who are thriving with digital bookings on cargo.one, the addition of Silk Way West Airlines' capacity is fantastic news. Due to its keen awareness of the changing market, Silk Way West Airlines is now putting cargo.one, as the best-in-class digital enabler, at the center of its digital sales growth trajectory."
More news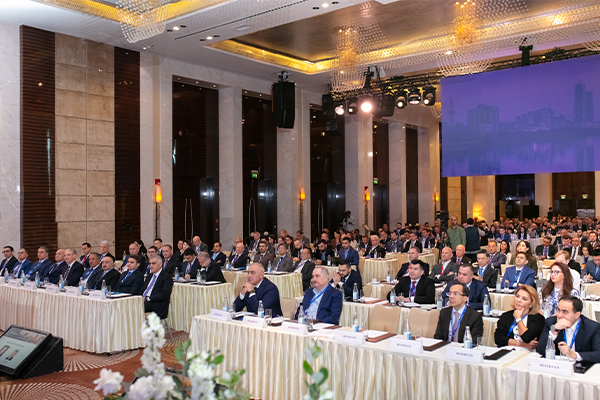 Memorable Caspian Air Cargo Summit 2023 hosted delegates from more than 40 countries across the world in Baku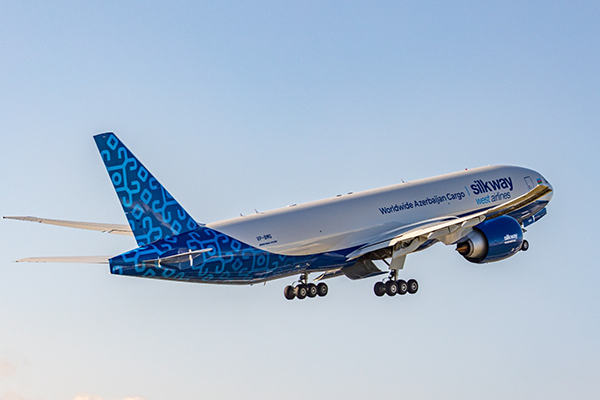 Silk Way West Airlines announces the first commercial flight to Istanbul on its newly delivered Boeing 777F
Tracking information
Routing
Origin
Destination
Flight
Date
Book
Pieces
Weight
Volume
Status
DAC
GYD
7L134
22NOV21
KK
1396
9987.0
59.38
RCF
Routing
Station
Status
Date
Time
Status code
Pieces
Weight
Volume
MXP
Booked
25NOV21
15:45
KK
1396
9987.0
59.38
MXP
Booked
25NOV21
15:45
KK
1396
9987.0
59.38
GYD
Received From Flight
25NOV21
21:21
RCF
1396
0.0
0.0
GYD
Consignee/Agent notified of arrival
25NOV21
21:23
NFD
1396
0.0
0.0
DAC
Departed on Flight
25NOV21
22:07
DEP
1396
9987.0
4.98
DAC
Manifested on Flight
25NOV21
22:07
MAN
336
2403.0
14.29